"Aldo López-Gavilán is not only a formidable virtuoso, but also exceeds in works that require extraordinary color and fascinating sounds. His natural talent never suffers and his original thinking as an artist assures a performance of amazing playing and individuality"
— The London Times


"Simply a genius, a star"
— Chucho Valdés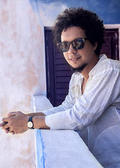 Aldo López-Gavilán's stirring rendition of Gershwin's Rhapsody in Blue wowed a sold-out crowd on the opening weekend of Festival Napa Valley.

Arboles En El Aire
Greensky
Danza del Dragón Violeta
Caipiriñame
Mongolunga
Pan Con Timba
La Jutia Preguntona
The Forgothen Tune
Un Cubano En Londres

Monday's concert of the Harlem Quartet with pianist-composer Aldo López-Gavilán was lively and engrossing, becoming stronger as it went along .... each of the Harlem players can solo and riff, with violist Jaime Amador's sophisticated and precise playing standing out .... [López-Gavilán] is a terrific composer, with range, imagination and technique ... Some of the dreamier portions [of his arrangements] had a decidedly French feel — Saint-Säens meets Legrand — and elsewhere the febrile Cuban rhythms were further refracted in surprising combinations, López-Gavilán's superb pianism rocking the house as well.
— The Washington Post